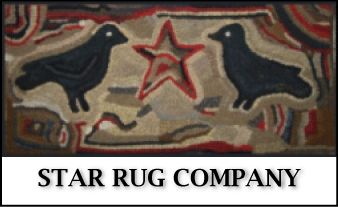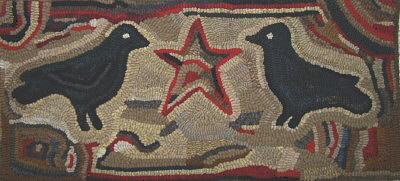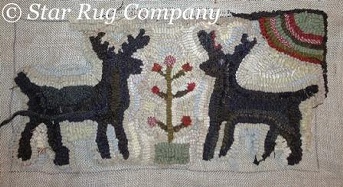 STAR RUG COMPANY

PRIMITIVE HOOKED RUGS AND PATTERNS

maria@starrugcompany.com

Here you will find primitive and whimsical rug hooking patterns. Whether you are looking for Antique Reproductions, Whimsical Animals or Holiday Themes, Star Rug Company offers dozens of original designs by
Maria Barton
.



Welcome to
Star Rug Company

(231) 238-6894

Upcoming Events

What's on Maria's Frame?

Interested in meeting other rug hooking enthusiasts? Here are several events coming up in 2014.

For more information, click on the "Schedule" tab at the top of our Web site.

Date:

April 27, 2014

July, 2014

August, 2014

Event

Woolley Fox Rug Camp

Heirlooms Camp

Sauder Village

These wonderful deer are on Maria's frame right now - and just in time for winter weather! This new design is titled "Oh Deer".

Comments or ideas about this rug? Send them to maria@starrugcompany.com.

Each pattern you purchase is hand drawn straight on the grain upon high quality linen with at least a four (4) inch border on all sides. A color photo of the finished rug is also included for your reference.

For more information about what Maria is up to, you can follow her on her blog.

2012 - Star Rug Company. All rights reserved.
Site Design: Rebecca Patrick, beckyapatrick@gmail.com